Pricing
Budget with confidence knowing that you're always getting the complete experience without surprise costs. All features are included at every tier. We only count true paid memberships toward your subscription.
Still busy painting walls and assembling desks? Use Cobot FOR FREE until your opening day. We only charge once your business starts charging.
Contact us
Discount
Starting at
/month
Custom
members included
Need more than 180 members?
We only charge for regular users of your space:
members and tenants.
Your subscription includes free unlimited …
visitors
day pass users
event attendees
Try it for free
Contact our sales team
Run a larger operation? Have custom development needs? Let's talk. We'll build you a custom offer tailored to your specific business needs.
Contact us
What's included?
Every feature at every size.
Free white-label
Free member portal
Self-service subscription management
Free add-ons and integrations
Unlimited free chat support
Member directory
Free Drop-ins and Day Pass users
Free API access
Comprehensive events feature
Free Member Help Desk
Detailed Business and Usage Analytics
Full GDPR compliance
No minimum contract
Free meeting room display
Automated billing and invoicing
Multi-location management
Room and resource booking tools
Available Extras
Optional Premium & Partner Extras
Cobot External Bookings
You rent out spaces and create great experiences for guests, visitors and external event organizers? Cobot External Bookings automates the entire process.
Offer meeting rooms, event spaces, and more
Add products & services to bookings
Self-checkout for visitors
Ad-hoc payments and automatic invoicing
Synced with your Cobot calendar
Our product to manage visitors and monetize all your resources.
from USD 19/month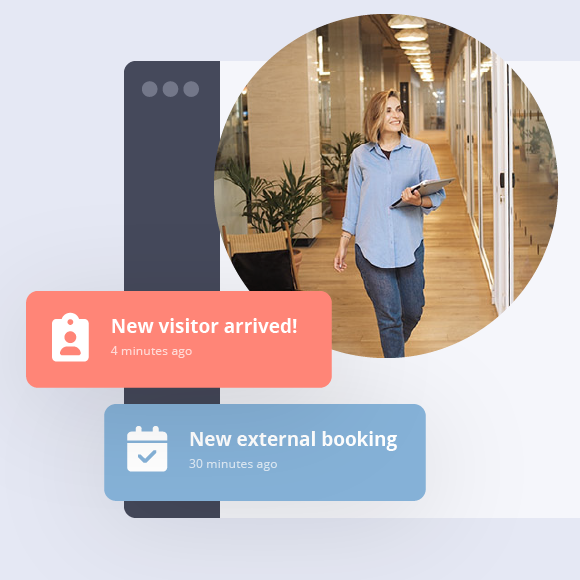 Radius Wi-Fi
Control space access and check-ins.
Provided by IronWifi. Partner fees apply.
Premium Support
Personal video calls and first-in-line support.
USD 99/month
Only in Cobot:
Fair Member Count
We only count true paid memberships towards your subscription. We never sneakily add charges for active users, drop-ins, day pass users, or someone who just stopped by to grab a soda using your payment system.
Transparent Pricing
Always know what you will pay in advance. There are no post-paid surprises using Cobot, even when a conference is in town and you get a surge of drop ins. You always know your financial commitment in advance.
White Label Member Portal
Add your logo, custom colors, custom domain, and more to achieve a complete branded experience - at no extra cost.
Support and Training: Free, unlimited chat included in every subscription
Get a direct line to the experts. Our in-house support team has helped workspaces of all sizes get set up and scale their business using Cobot. And for those needing a bit more help, you can sign up for a half-day or full-day training package.
Half Day Getting Started Onboarding
Full Day Getting Started Onboarding
Half Day Additional Training
Full Day Additional Training
Support Packages
Frequently Asked Questions
Is there a minimum commitment?

No. There are no long-term, short-term, or any-term contracts or commitments on your part. You can cancel at any time and export your data with no notice period.
Do I need to sign a contract?

No. There are no long-term, short-term, or any-term contracts or commitments on your part. You can cancel at any time and export your data with no notice period.
How does the free trial work?

You can use Cobot for free, without any restrictions, for 30 days. After that you will be prompted to upgrade to a paid account. You can also try out our paid extras – Radius WiFi and External Bookings – for free during your trial.

Cobot users may also extend their free trial if they have not yet opened their business. Please contact our support team when you register if this applies to you.

How do you count members?

We have the most trustworthy member count on the market. We strongly believe that your subscription plan should only be based on paid, recurring revenue.

Members only count toward your subscription if they are:

on an active and recurring paid membership
on a paid team plan

We DO NOT count:

drop-ins
day pass users
people on a free membership
visitors
admins
Is Cobot secure?

Yes, we keep your data safe. All communication with Cobot is encrypted via industry standard SSL. Our servers are firewalled, passwords encrypted, and credit card data is stored off-site at a secure location. We are fully GDPR compliant.
Can I change my subscription later?

Yes, you can upgrade, downgrade, and cancel any time from within Cobot. And best of all, you don't need to speak with a sales representative to do so.
Do I need a credit card?

Not for the free trial. We'll ask you for one when you become a customer. SEPA Direct Debit is also available for European-based customers.
Will I ever have a surprise charge on my monthly invoice?

No. You'll never be upgraded or charged extra without your knowledge. Our transparent pricing promise means that you always have the knowledge of what you'll be paying and the ability to up or downgrade by yourself, we don't lock that behind a conversation with our sales team.
Can I pay annually?

Yes! It's an easy way to save on your subscription. When you pay yearly, you get your 12th month free.
Can I pay to have custom features developed?

Yes! Reach out to our support team and we can work together to figure out how we can build what you need.
Can you train my staff to use Cobot?

We sure can. We offer bookable half and full-day onboarding packages in which we can help familiarize your staff with our product. We can also help you optimize your setup.
Will I be notified before my subscription changes?

You will always be notified when you should upgrade your subscription. If you have an influx of paid recurring members (remember: day pass and drop in users never count) and you're on the verge of moving to the next level, we'll let you know. You'll never find out via a surprise bill, and we won't upgrade you automatically.
Discount Policy
Annual Discount

Cobot will give you one month of the year off if you switch to annual billing, just get in contact with our support team and we'll set this up for you.
Multiple Locations Discount

We're happy to help our spaces grow. If you open a second location, we will give you 15% discount, and 20% if you open a third or more.
Limited Campaigns and Offers

We regularly run special offers on Cobot subscriptions in different regions around the world. If you wonder if any of these discounts apply to you, contact our support.
Non-Profit Discount

We offer a 25% discount to non-profit spaces. To get the discount just sign up for our free trial and get in contact with our support team.
Coworking Spaces located in low and lower middle income economies

Cobot aims to be the tool to support the growth of all spaces, no matter their size or location. That's why we offer to support spaces located in economies classified as low or lower middle income. To get the discount, just sign up for the free trial and then send us an email with your account username and a link to your pricing structure. We will then calculate a fair quote for you.
Try Cobot For Free
Start your free 1 month trial. No commitment or credit card required.